Waves of thanks to over 5,000 volunteers who participated in COA's Fall 2022 Beach Sweeps! The Spring Beach Sweeps will be held on Saturday, April 1, 2023 from 9am-12:30 pm. Interested in getting involved? Register here and we will sea you out on the beach!
REGISTRATION FOR BEACH SWEEPS VOLUNTEERS OPENS ON FEBRUARY 14, 2023!
For those interested in becoming a Beach Sweeps Captain click here or Junior Beach Captain click here.
Questions about the Beach Sweeps? Find answers on the Beach Sweeps FAQ page.
---
Special thanks to our Statewide Beach Sweeps Sponsors:
---
View all 70+ Beach Sweeps locations on a map:
(Colored pins indicate different counties)
---
Beach Sweeps Locations
ATLANTIC COUNTY
County Sponsor:
Atlantic City - S. Albany Ave Boardwalk (199 S Albany Ave, Atlantic City, NJ 08401) Sponsored by Ciocca Subaru of Pleasantville, OceanFirst Foundation and Atlantic City Electric
Atlantic City - S. Missouri Ave Sponsored by Atlantic City Electric
Brigantine - 17th St. Beach, South (Brigantine Beach Patrol, 1700 17th Street, Brigantine, NJ 08203)
Longport - 33rd and Atlantic Ave
Margate - Granville Ave
Ventnor City - Washington Avenue Beach (S. Washington Ave. Boardwalk Access, Ventnor City, NJ 08406) *Relocated from Newport Ave. due to road closures.*
BERGEN COUNTY
Englewood Cliffs - Englewood Picnic Area/Boat Basin at Palisades Interstate Park (GPS: 40.875925, -73.946678

)

In partnership with Palisades Interstate Park Commission and Hudson River Fisherman's Association.
BURLINGTON COUNTY
Palmyra Cove - Palmyra Cove Nature Park *This cleanup will take place from 7:30am-10:00am*
CAPE MAY COUNTY
Avalon - 30th St W and Avalon Ave (Avalon Beach Patrol, 3001 Avalon Ave, Avalon NJ 08202)
Cape May

Nature Center of Cape May (1600 Delaware Avenue, Cape May, NJ 08204)
2nd Avenue Beach (Jetty Motel: 2nd Beach Ave, Cape May, NJ 08204)

North Wildwood - Hereford Inlet Beach (Gazebo at 1st Ave and Surf Ave)
Ocean City - Ocean City Music Pier
Sea Isle City - JFK Blvd & Promenade *Please note - this cleanup is cancelled due to beach erosion*
Stone Harbor - 95th Street Beach *Please note - this cleanup is cancelled due to beach erosion*
Strathmere - Volunteer Fire Company (5 Commonwealth Ave, Strathmere NJ 08248)
Villas - Beach at Village Rd and Bay Dr
Wildwood Crest - Centennial Park (6700 Atlantic Ave., Wildwood Crest, NJ 08260)
Wildwood - Wildwood Ave ( Beach Side) *moved from Poplar Ave due to construction*
ESSEX COUNTY
Glen Ridge/Montclair

Glenfield Park (meet at park entrance at Woodland Avenue and Pierson Place)
"The Glen" (at Bloomfield and Ridgewood Avenue)
MIDDLESEX COUNTY
South Amboy - Raritan Bay Waterfront Park (201 John T O'Leary Blvd, South Amboy, NJ 08879)
MONMOUTH COUNTY
County Sponsors: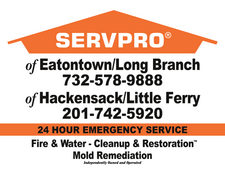 Additional support provided by Enterprise Holdings Foundation
Aberdeen -

Fisherman's Parking Lot at Cliffwood Beach (967 Ocean Blvd, Aberdeen Twp NJ; across from Veteran's Memorial Park)

Asbury Park -
Atlantic Highlands - First Ave Beach (Seastreak parking lot)
Avon-by-the-Sea - Avon Pavilion at Norwood & Ocean (North End of the Beach)
Belmar -
Bradley Beach - Gazebo on Ocean Ave & 5th Ave Sponsored by Art for Sea
Deal - Hathaway Ave
Highlands

Popamora Point (369 Shore Dr, Highlands NJ 07732)

Snug Harbor (22 Snug Harbor Ave, Highlands NJ 07732)
Keansburg - Batting Cages at Beachway (2 Raritan Avenue, Keansburg NJ)
Keyport - Cedar Street Park (53 Cedar St, Keyport NJ 07735)
Loch Arbour & Allenhurst - Euclid Avenue (99 Ocean Place, Loch Arbour, NJ)
Long Branch -

Brighton Ave Beach (639 Ocean Ave, Long Branch, NJ 07740)

Sponsored by DHL Express
Madison Ave Beach (1 Madison Ave, Long Branch, NJ 07740) Sponsored by ServPro Eatontown/Long Branch

Seven Presidents Oceanfront Park, Beach Entrance at Joline Ave (1 Joline Ave, Long Branch, NJ 07740)

Manasquan - Main Street Beach (East Main Street and beachfront) Sponsored by Manasquan Bank
Middletown Township

Bayshore Waterfront Park (719 Port Monmouth Rd, Port Monmouth NJ 07758)
Ideal Beach (4 Ocean Avenue, Middletown, NJ)
Leonardo Public Beach South (1 Concord Avenue & the beach. North side of Leonardo State Marina Launch ramp)

Monmouth Beach - Monmouth Beach Bathing Pavilion (29 N Ocean Avenue, Monmouth Beach, NJ 07750)
Neptune - Memorial Park In partnership with Shark River Cleanup Coalition
Ocean Grove - Boardwalk Pavilion
Red Bank -

Maple Cove (end of Maple Avenue)

Rumson - Municipal Boat Ramp (9 Ave of Two Rivers, Rumson, NJ 07760)
Sandy Hook -

Lot D

Sea Bright

Anchorage Public Beach (north of Sea Bright Bridge, 909 Ocean Ave, Sea Bright, NJ, 07760)

BeachWalk Hotel (344 Ocean Ave, Sea Bright, NJ 07760)

Sea Bright Public Beach Pavilion (1097 Ocean Ave, Sea Bright, NJ 07760)

Sea Girt - Boardwalk at Beacon Blvd
Spring Lake - South End Pavilion (410 N Ocean Avenue, Spring Lake, NJ 07762)
Union Beach - Florence Ave & Front St.
OCEAN COUNTY
County Sponsors:

Bay Head - Beach House Classic Boardshop (517 Main Ave, Bay Head NJ 08742)
Berkeley Twp - Amherst Beach (end of Amherst Dr., Berkeley Twp, NJ) *Moved from Dudley Park*
Brick

Brick Beach 1 (331 Route 35 North, Brick, NJ)
Brick Beach 3 (440 Route 35 North, Brick, NJ) Sponsored by Manasquan Bank
Windward Beach Park (265 Princeton Ave, Brick, NJ)

Island Beach State Park - Bathing Pavilion #1 (Central Ave, Seaside Park, NJ 08752) Sponsored by Janney Montgomery Scott
Lavallette - Philadelphia Ave Beach
Long Beach Island - Wally's Restaurant in Surf City (712 Long Beach Blvd, Surf City NJ 08008) In partnership with Alliance for a Living Ocean
Mantoloking - Lyman St Beach (1021 Ocean Ave, Mantoloking, NJ 08738)
Ocean Gate - Ocean Gate Beach
Point Pleasant - Maxson Ave Beach (end of Maxson Ave near Riverfront Park)
Point Pleasant Beach -
Seaside Heights - Grant Ave
Seaside Park -

2nd Ave Beach (2nd Ave & Boardwalk, Seaside Park NJ 08752)
Midway Beach at 6th Ln
Stockton Ave Beach (Stockton Ave & Boardwalk, Seaside Park NJ 08752) *Canceled- please visit other sites*

Toms River -

Brown's Woods Preserve *Please note - this cleanup will be held on Friday, October 21st from 3-5PM* (meet at Save Barnegat Bay Office: 117 Haines Road Toms River, NJ 08753) In partnership with Save Barnegat Bay
Normandy Beach at 6th Ave
Ortley Beach at 3rd Ave (St. Elisabeth's Chapel - 5 3rd Ave, Seaside Heights, NJ 08751)

West Creek - Stafford Forge Wildlife Management Area (meet at Forge Rd/Martha Rd)
Take your Beach Sweeping to the next level and become a Beach Captain! For more information, contact outreach@cleanoceanaction.org.
Know of a beach, riverfront, or stream in need? Contact us with more information at info@CleanOceanAction.org.
---
Thanks to our Supporting Organizations:
FaNagle the Bagel, Ricoh USA, Rotary Club Interact, Water Witch Coffee